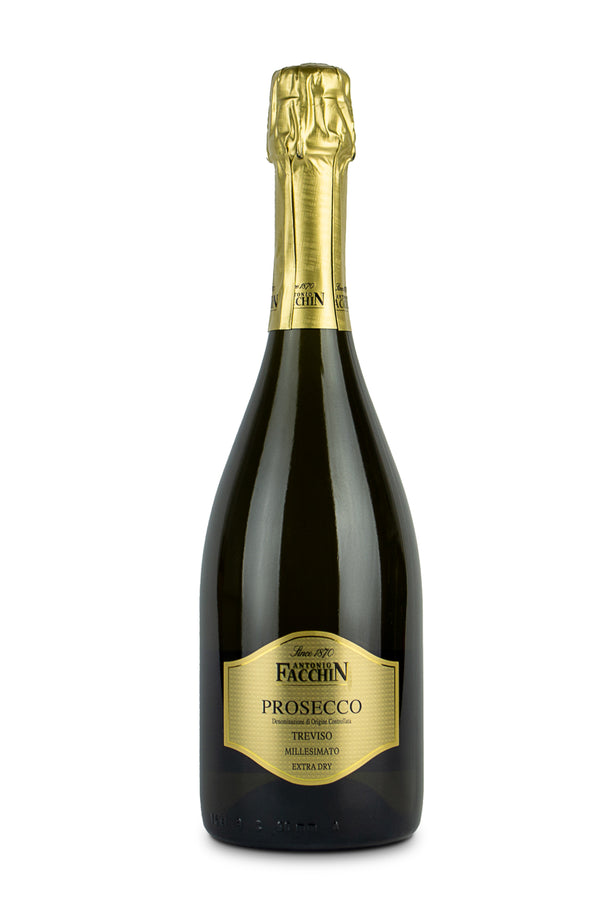 Antonio Facchin Extra Dry Prosecco
This is a captivating sparkling wine with fresh fruit and floral aromas. On the palate, notes of green apple and pear are accented by hints of brioche. The bubbles are soft and persistent lingering on into the delicate finish.

Antonio Facchin was founded in 1870 and has been dedicated to viticulture since the 1960s. This focus combines tradition with innovation and pushes the winery to create the best wines they can. The grapes for this Prosecco are grown in the Buffer Zone of the Prosecco Hills. This region was dedicated as a UNESCO World heritage site in 2019.