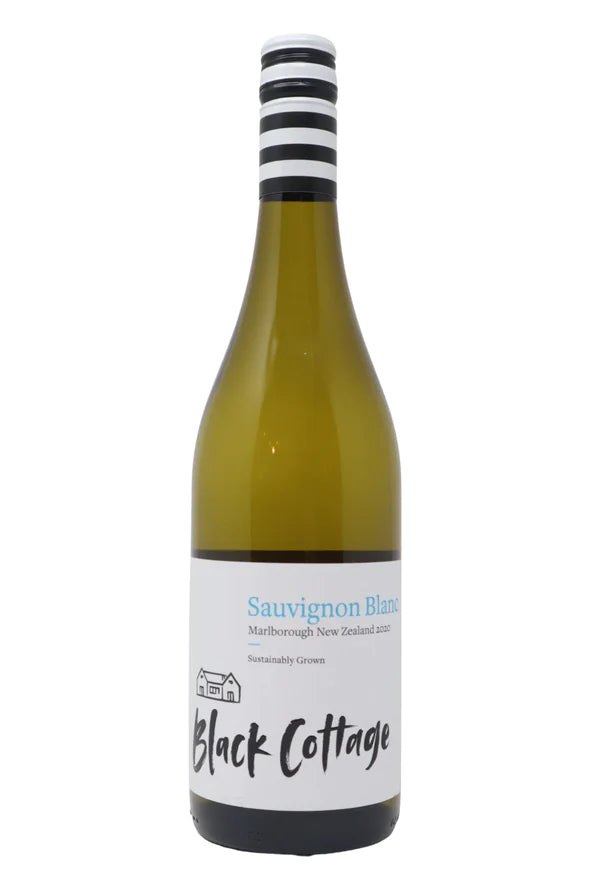 Black Cottage Sauvignon Blanc, Marlborough, New Zealand
The 2022 Black Cottage is the perfect expression of the New Zealand Sauvignon Blanc. It has a complex nose of passionfruit and pineapple with a touch of lemongrass and crushed herbs. The palate is juicy with tropical fruit flavors that lead into notes of sweet pea and green pepper. Good balance and refreshing acidity complete this expressive wine.
Black Cottage is a family run winery nestled in the heart of Marlborough. Owner David Clousten grew up in New Zealand, but gained his winemaking experience abroad. After working across the globe in the USA, Chile, Spain, France, and Corsica, Dave's desire to create inspiring wine on home turf led to the creation of Black Cottage. He works hand in hand with winemaker Sanna Stander, who moved to New Zealand from South Africa.  Their combined experience allows them to showcase the individuality of the region's terroir. Black Cottage themselves as custodians of the land, and work to boost biodiversity in the area. They are part of the Sustainable Winegrowers New Zealand and are working to reduce their carbon emissions.