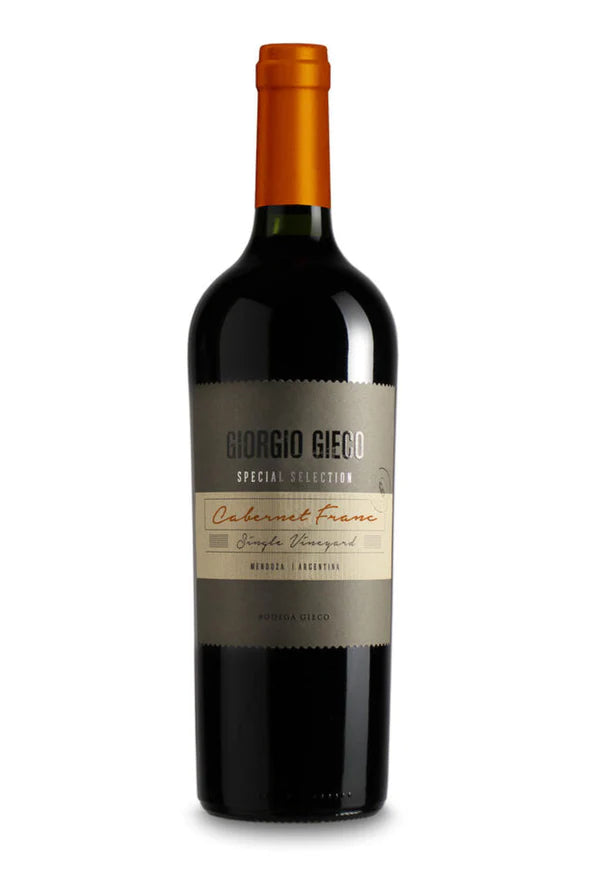 Bodega Gieco Special Selection Cabernet Franc

This single vineyard selection gives us a rare chance to experience Cabernet Franc in-situ, beautifully demonstrating how the terroir affects this impressionable grape. The 2019 vintage abounds with aromas of white pepper, red fruits, and black fruits. Raspberry, black cherry, blueberry, plums, and peppercorn flavors frame the palate, which is bold yet juicy in a surprising balance. Hints of roasted red pepper, cayenne, cocoa, and herbs continue along the smooth body. Structured tannins are softened by the presence of French oak, which adds subtle notes of vanilla to the finish.  
Like many Argentinians, the family at Bodega Gieco trace their heritage to Italy. Their grandfather brought viticultural and agricultural know-how when he immigrated to Argentina in the early 20th century, establishing a large farm and winery in Vistalba by the 1940s. Decades later, his descendants carefully farm a small plot he left to them. They began in 2007 by growing grapes for famous local wineries, but within a few years they decided they wanted to use those grapes for their own wine. The Devalle-Gieco family limits production to just 30,000 bottles per year, which allows them to focus on quality at the microscopic level – a privilege not available to most other winemakers.