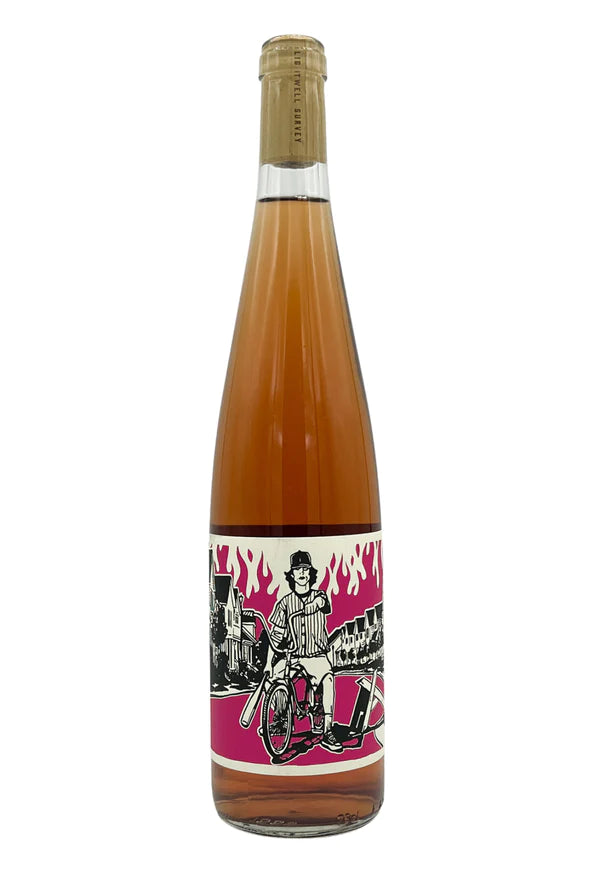 Lightwell Survey 'Strange Collapse' Rose
Lightwell Survey was founded in 2015 as a partnership between Ben Jordan and the Zutant brothers, Jay and Sebastian. At the time, Ben was the winemaker at both the esteemed Early Mountain Vineyards and also Midland Construction, another cult Virginia winery he runs with his brothers. Lightwell Survey focuses on small batch production, making just 15,000 bottles per year (that's only 1,250 cases – talk about a microwinery!). Additionally, they work as negociant winemakers; just like you'd find in Burgundy, they source the finest grapes from local growers and then blend them together. Though it's extremely difficult to farm wine sustainably in Virginia, they somehow manage it and veer towards natural winemaking with no added yeasts and minimal added sulfites.  
The 2021 vintage is an extremely unique blend of 49% Vidal Blanc, 31% Petit Manseng, 8% Chambourcin, 8% Noiret, and 8% Traminette. Vidal, Chambourcin, Noiret, and Traminette are all hybrids, while only Petit Manseng is a classic vinifera variety. Juicy red fruit aromas lead into full flavors of strawberry and watermelon rind, aided in their richness by some whole cluster, semi-carbonic maceration, and six weeks of skin contact for the Vidal Blanc. Wet stones add gorgeous minerality, bringing us to a satisfyingly long finish.