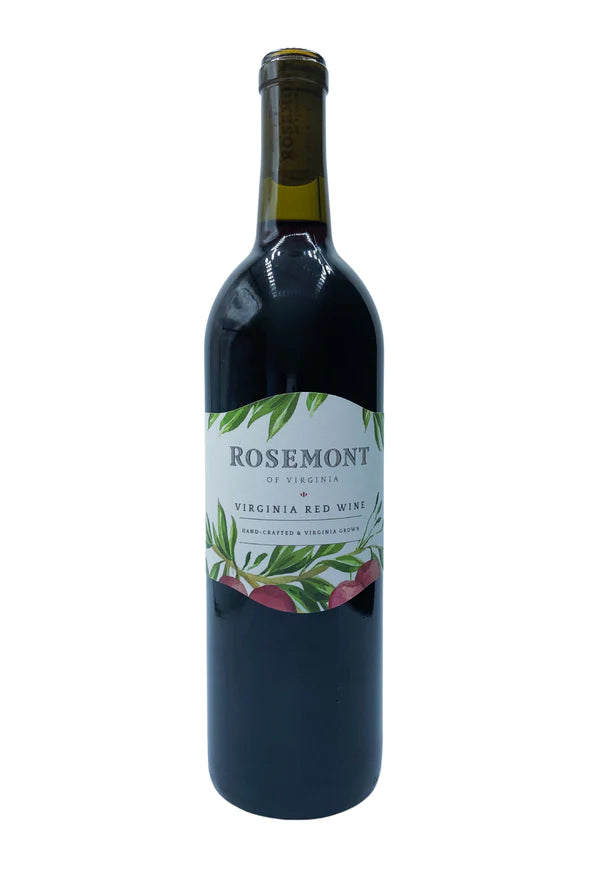 Rosemont of Virginia Red Wine
The Rose family began farming in La Crosse, Virginia in 1858. 165 years later, they are on their twentieth year of managing vines on their 450-acre property. They built a state-of-the-art gravity flow production building in 2006 and bottled their first wines on site in 2007. Their vineyards span approximately 26 acres, and include standard varieties like Cabernet Franc and Merlot in addition to hybrids like Chambourcin that thrive in Virginia. All of their wines are estate-grown, and somewhat unusually they even bottle all their wines on-site. Owner Stephen Rose had a long career in chemical engineering before taking over the reins at the family farm, bringing in his son Justin as winemaker.
Rosemont's Virginia Red is a blend of 49% Cabernet Franc, 26% Chambourcin, 20% Merlot, and 5% Tannat. It's a versatile dry table wine that's medium-bodied, showcasing red fruit aromas like plum, cranberry, and cherry. On the palate, hints of raspberry, black pepper, and dark chocolate sate fans of fruit-forward and earthy reds alike. Cedar and vanilla suggest some oak aging, combining with the fruit's natural characteristics to create a balanced wine that's both quaffable and serious. Serve at cellar temp.